Late 2021 saw a flurry of activity across Long Island on the effort to re-connect rivers & streams and restore populations of river herring and American eel. There's exciting progress to report with the commencement of construction on four long-awaited fishway projects. Seatuck is proud to have played a part in initiating and/or advocating for these projects, all of which were identified as priorities in our Long Island Diadromous Fish Restoration Strategy.
Perhaps the most significant news is that work has finally started on the fishway at Woodhull Dam near Riverhead, a project that has been pursued for years by the Peconic Estuary Partnership and their partners. The site, on the Little River (a tributary of the Peconic River), is home to one of the two largest river herring runs on Long Island. The fishway, which will be a combination of step-pools and technical fishway, will provide the fish with access to high-quality spawning habitat in Cranberry Bog Preserve and Wildwood Lake. Experts expect the river herring run to expand considerably with the access to new habitat.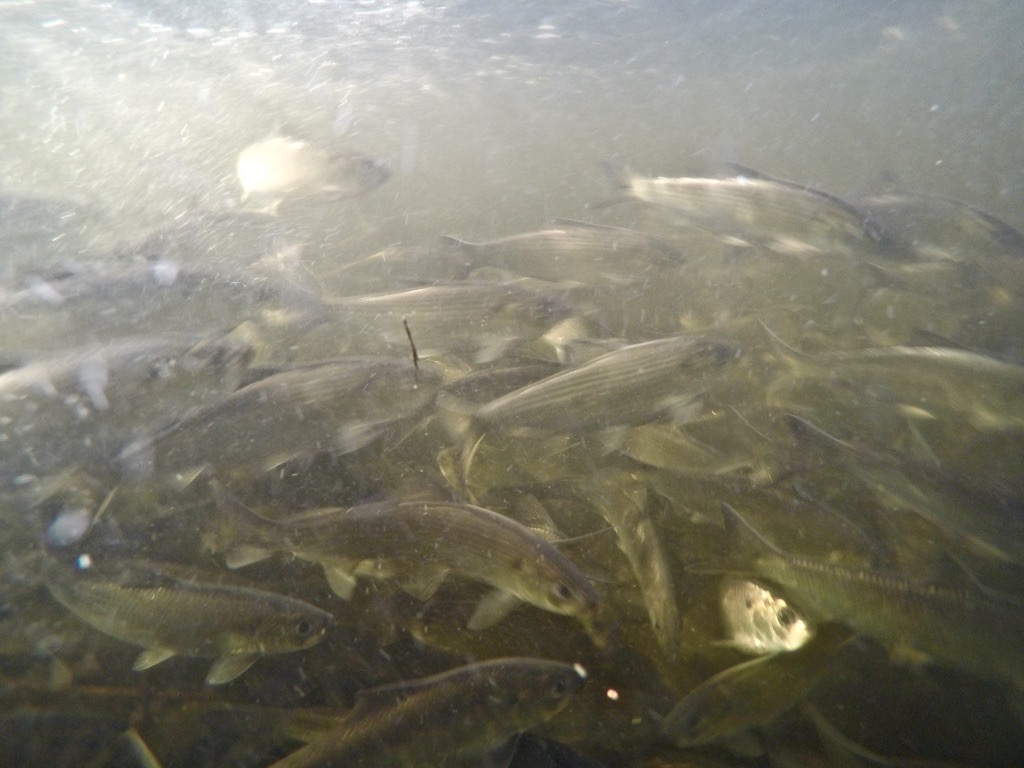 Also just underway, thanks to the Town of Brookhaven, is the fishway on the Swan River in East Patchogue. The "nature like" structure, which will mimic a natural stream, will allow fish to swim past the Swan Lake dam for the first time in nearly 200 years. The lake's excellent freshwater habitat will provide spawning habitat for river herring and help the river's "remnant run" grow in the years to come.
Further west, in the Village of Rockville Center, a new fishway is nearly complete on the Mill River at Smith Pond (pictured above). The river, which runs through Hempstead Lake State Park, is home to one of the the largest river herring runs in Nassau County. Smith Pond will provide a considerable expansion of spawning habitat for river herring. The new fishway is part of the New York Governor's Office of Storm Recovery's "Living with the Bay" project. 
And in nearby Baldwin, the New York Rising Community Reconstruction Program has started work on a new fishway in Parsonage Creek, just upstream from Silver Lake. The ramp-like structure will allow river herring to move upstream into Caroline's Pond, which will provide a small, but important oasis of breeding habitat in a densely developed part of South Nassau.
Seatuck will keep a close eye on the progress of these construction projects, with the hope that they're all ready in time for the 2022 migration season, which begins in March. We'll also stay engaged to monitor the migration runs and help ensure the success of these projects over the coming years.
Interested in helping? Join our 2022 Volunteer River Herring & Eel Survey – one of the longest running community science projects on Long Island! Click here for details about how to get involved.
New Fish Passage Projects Underway