Terrapin Watch was established in 2020 to engage community volunteers in recording terrapin sightings with the goal of identifying and safeguarding important nesting areas.
2021 Terrapin Watch Survey Coming Soon!
To view the 2020 survey results, navigate through our interactive map below!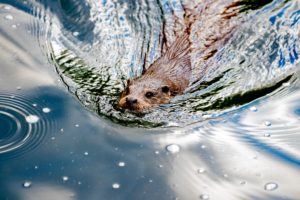 The North American River Otter (Lontra canadensis) once inhabited rivers, lakes and estuaries throughout North America. But unregulated trapping, water pollution and habitat loss caused a dramatic decline in otter populations in many areas and local extirpations in others.
Learn More