Join Seatuck in celebrating Earth Day! We have two opportunities to help individuals, families and businesses get outside and get involved! The first is an Earth Day Work Day on Saturday, April 22 to help protect a natural restoration site from the threat of invasive phragmites.  The second is an Island-wide Earth Day Clean-up & Scavenger Hunt, which is a fun and family-friendly outdoor event that encourage kids of all ages to get outside, connect with nature and clean-up areas in your own local neighborhood. See photos from last year's Clean-up & Scavenger Hunt below. 
See below for details!
PHRAG FIGHT! Join Seatuck on Earth Day, Saturday, April 22 from 9:00 a.m. to 12:00 p.m. as we work to safeguard the unique natural restoration that is underway at West Brook in Great River, NY. The work will take place at the site of the former West Brook Pond, which was a man-made pond until three years ago when its dam (built 120 years ago) failed and the water drained away.
With the pond gone, the brook found its former channel and an amazing natural restoration has taken hold along its banks – seeds long dormant under the pond have sprouted into a freshwater meadow dominated by native plants!
But the restoration is threatened by incursion from the invasive common reed, phragmites. Over the past three growing seasons, Seatuck staff and volunteers have fought to keep the phrag at bay. We're winning, but the fight's not over yet! Join us on Earth Day for our first volunteer work day of 2022 as we continue the Phrag Fight at West Brook!
Park only at the West Brook Sports Complex, 1 Wheeler Road, Great River NY 11739.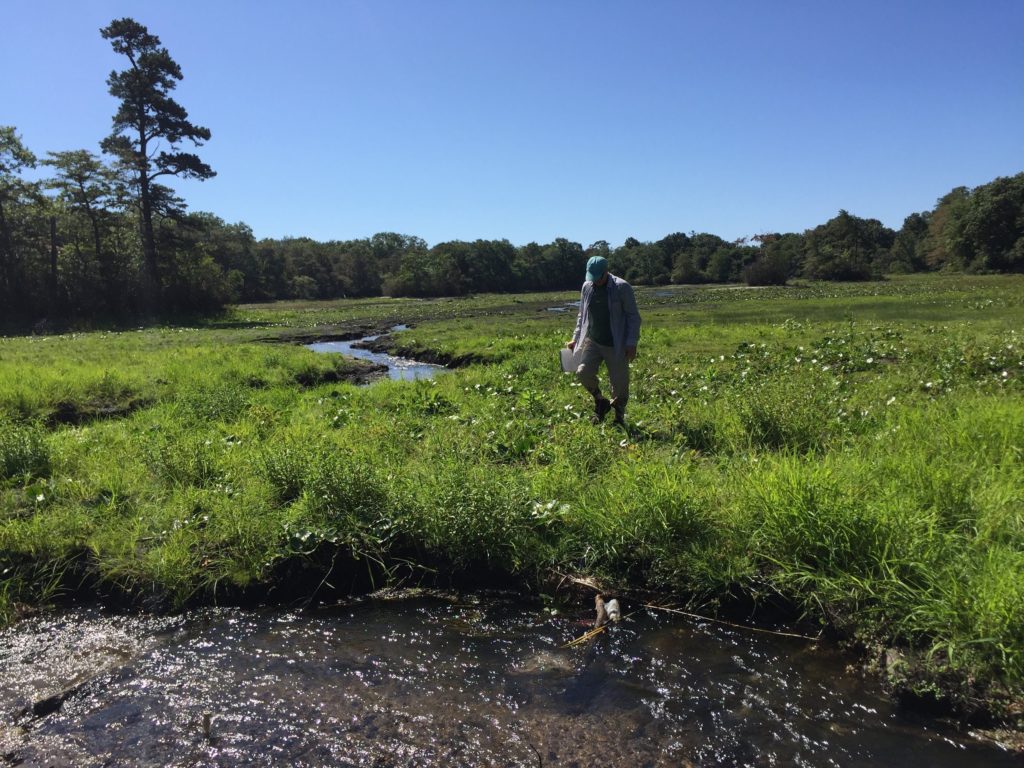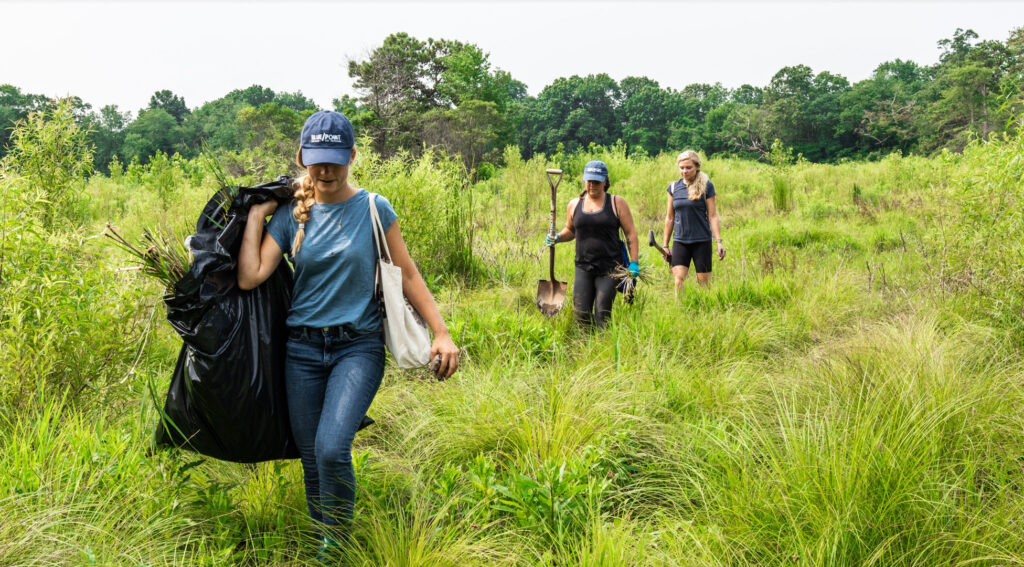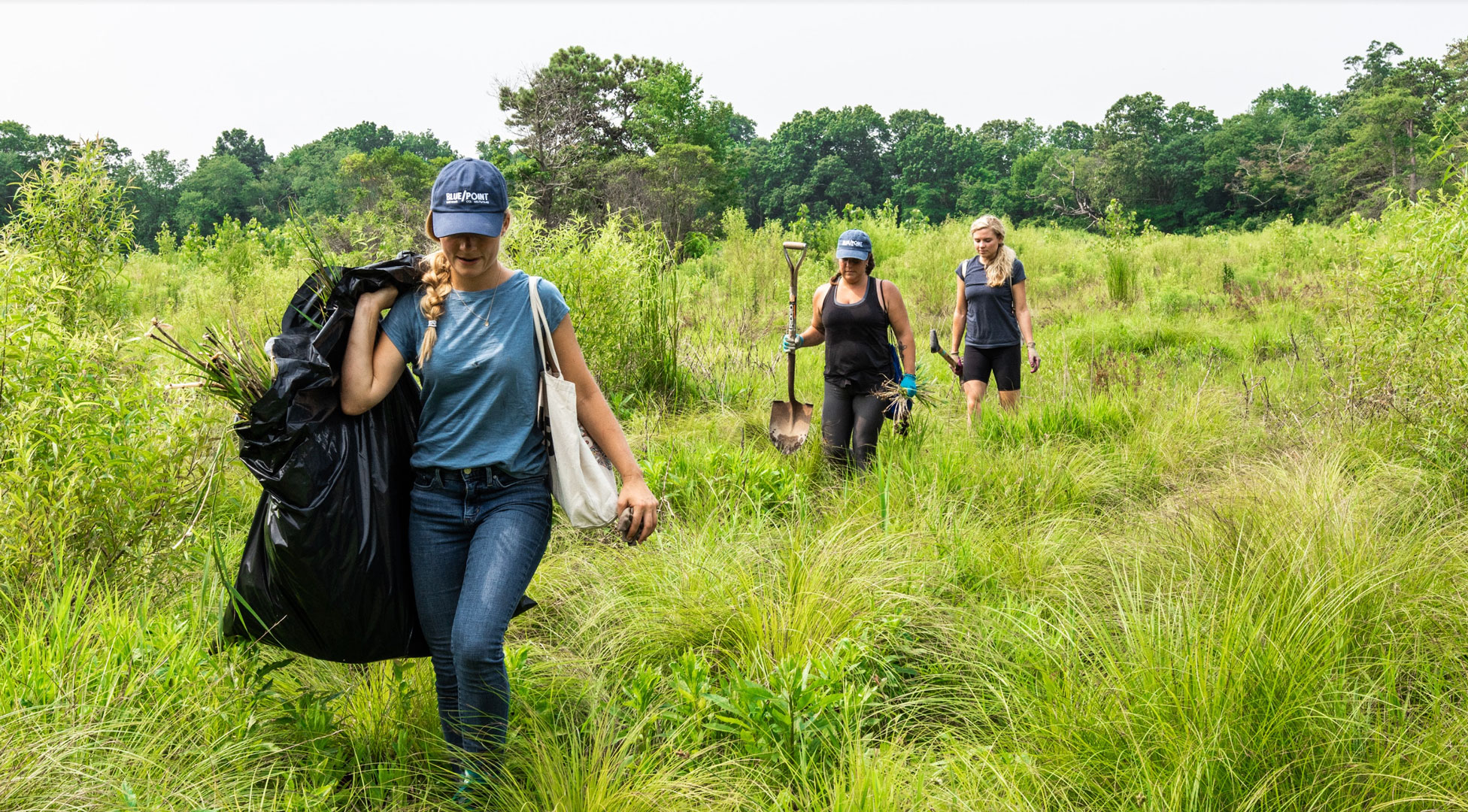 Earth Day Clean Up & Scavenger Hunt
For more than a decade, thousands of Long Islanders celebrated Earth Day at Seatuck's Eco-Carnival, a favorite annual spring event at the Scully Estate. Since the pandemic, however, Seatuck has been celebrating Earth Day virtually, providing opportunities for families to get outside and enjoy the natural world on their own. Participants are encouraged to get out and connect with nature through fun, family-friendly outdoor activities. 
This year, we're again organizing an Island-wide Earth Day Scavenger Hunt and Clean Up. First, we encourage everyone to get out in their own neighborhood or a nearby park or preserve and pick up some trash! Can you pick up 51 items to honor the 51st Earth Day? Can you fill an entire garbage bag? Every bit of trash we collect benefits wildlife, helps our natural areas look great and keeps trash out of our streams, rivers and bays!
Second, download the 2022 Earth Day Scavenger Hunt card and see how many items you can find around your home or neighborhood, or in a nearby park or preserve. Can you complete 10 our of 15? Can you find them all?
Take a photo of the trash you collected or the scavenger hunt items you found and send them along to staff@seatuck.org – we'd love to see your good work!