It is with considerable regret that we announce the cancellation of the 2021 Bats & Brews Benefit. All of us at Seatuck are very disappointed, not only because Bats & Brews is our most important fundraiser, but also because it's one of our favorite nights of the year.
This difficult decision was deeply considered and carefully made. Over the past two months, as the public health crisis worsened, we considered many options for modifying the event to ensure everyone's safety. However, in the end, we decided it wasn't possible to maintain the character that makes Bats & Brews the event we all love without putting the health and safety of our supporters, staff and volunteers at risk.
We are grateful for the longstanding support for Bats & Brews and everyone's understanding at this challenging time.  We will sorely miss seeing our many friends at this year's event, but we look forward to better days ahead and to the 2022 Bats & Brews Benefit!
Thank you to everyone who purchased a Bats & Brews Craft Beer Sampler! We hope you will enjoy this small piece of Bats & Brews while showing your continued support for Seatuck.
Craft Beer Samplers will be delivered beginning October 23 through October 30, 2021. Seatuck staff will contact you mid-October with delivery details.
All proceeds support Seatuck's work to conserve Long Island wildlife & the environment.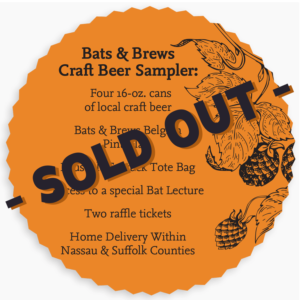 Thank You To Our 2021 Sponsors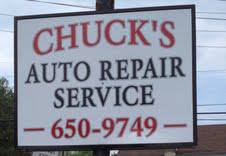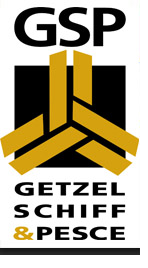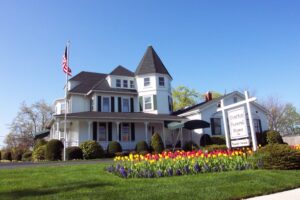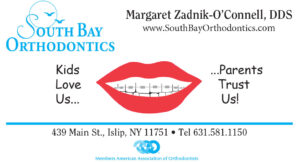 The 2021 Bat Lecture will be given by Casey Pendergast. Employed by New York State Department of Environmental Conservation Casey works to study and help conserve bat species throughout New York State. She is currently completing her Masters thesis at SUNY Albany where she studies the effects of White Nose Syndrome on the Northern long-eared bats of Long Island.
After nearly five years of professional and academic work researching bats on Long Island, Casey recognized the need to connect all the similarly bat-minded individuals in the area and the Long Island Bat Working Group was born. Most recently she has been tasked with developing mobile acoustic walking surveys to inventory and track bat populations at Greentree Foundation. She hopes to create similar walking acoustic surveys at public and private green spaces across Long Island to build an urban community science bat program.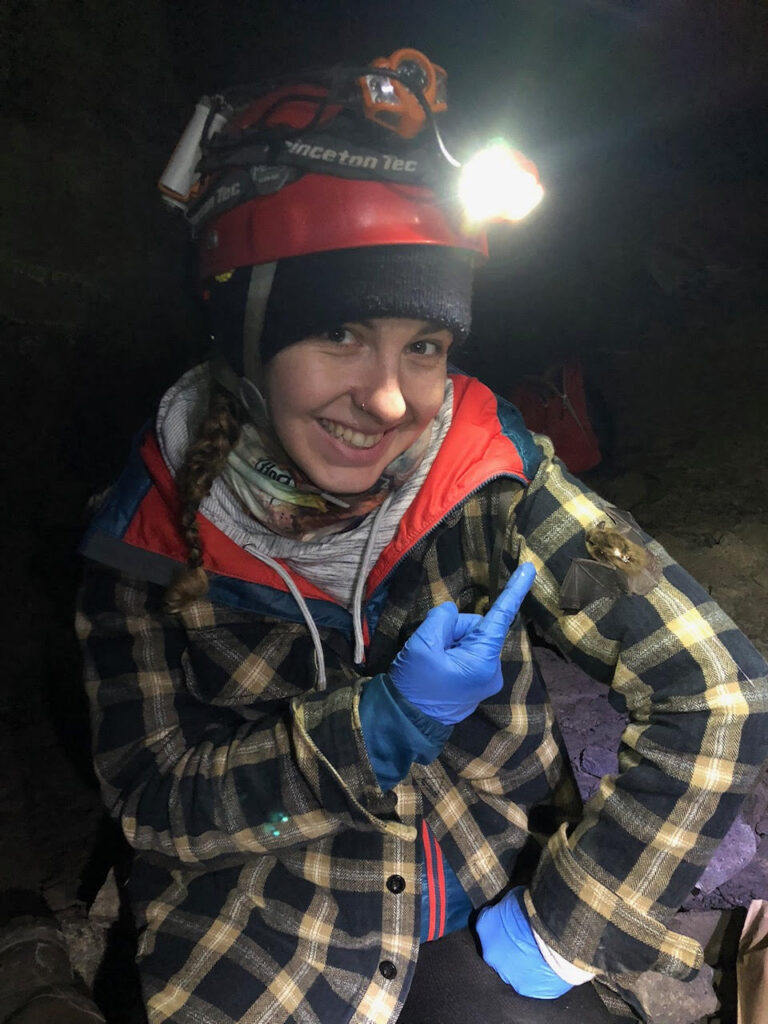 Bats & Brews features craft beer from Long Island breweries, as well as from breweries based in Brooklyn, Queens, and the Hudson Valley. Seatuck is proud to support and promote these local companies and encourage their use of locally sourced ingredients and sustainable practices.
Each Craft Beer Sampler will include two chances to win a prize thanks to the generosity of the following businesses. Don't miss your chance to win!
Bat BnB
Brightwaters Inn-Neighborhood Bar & Grill
Bubba's Burrito Bar
Coastal Kitchen & Daiquiri Bar
Henley's Village Tavern
Irish Coffee Pub
Long Island Ducks
Maxwell's
The Pizzeria
Verde Kitchen & Cocktails
And more!