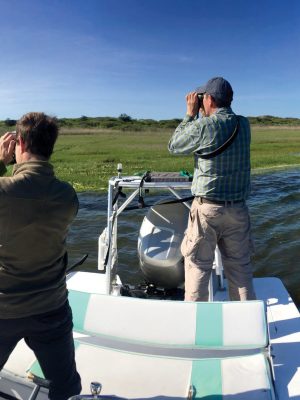 Seatuck's 

Surveys & Consulting

Good conservation begins with good science. A thorough understanding of both historical and existing ecological conditions is essential to ensuring that decisions regarding conservation policy initiatives and land management are effective and successful. Toward this end, Seatuck for years has engaged in wildlife surveys and water quality monitoring to inform and guide both public and private decision-making. Seatuck also advises public managers and private landowners in land and natural resource management.

In addition to contractual surveying and consulting (including the current projects listed below), Seatuck staff and volunteers also participate in numerous citizen science bird surveys, including the annual Captree Christmas Bird Count, Great Backyard Bird Count and the NYSDEC Winter Waterfowl Survey). We also conduct an annual NYSDEC WAVE (Water Assessments by Volunteer Evaluators) assessment for the Penataquit Creek in Bay Shore.
Greentree Foundation
Seatuck has a longstanding partnership with The Greentree Foundation, which is based at a 400-acre property in Manhasset. Seatuck began conducting wildlife surveys in 2009 to assist Greentree in assessing the property's natural resources and developing a long-term ecological management strategy. The effort has focused on bird use of the property, but has also including botanical, insect and vernal pond surveys. 
Seatuck has also worked with Greentree on a grassland restoration project (including Nassau County's first prescribed burn in 30 years), and in developing an invasive species management strategy and an overall sustainability plan. Seatuck and the foundation also partnered to establish the Greentree Foundation Teachers' Ecology Workshop in 2011.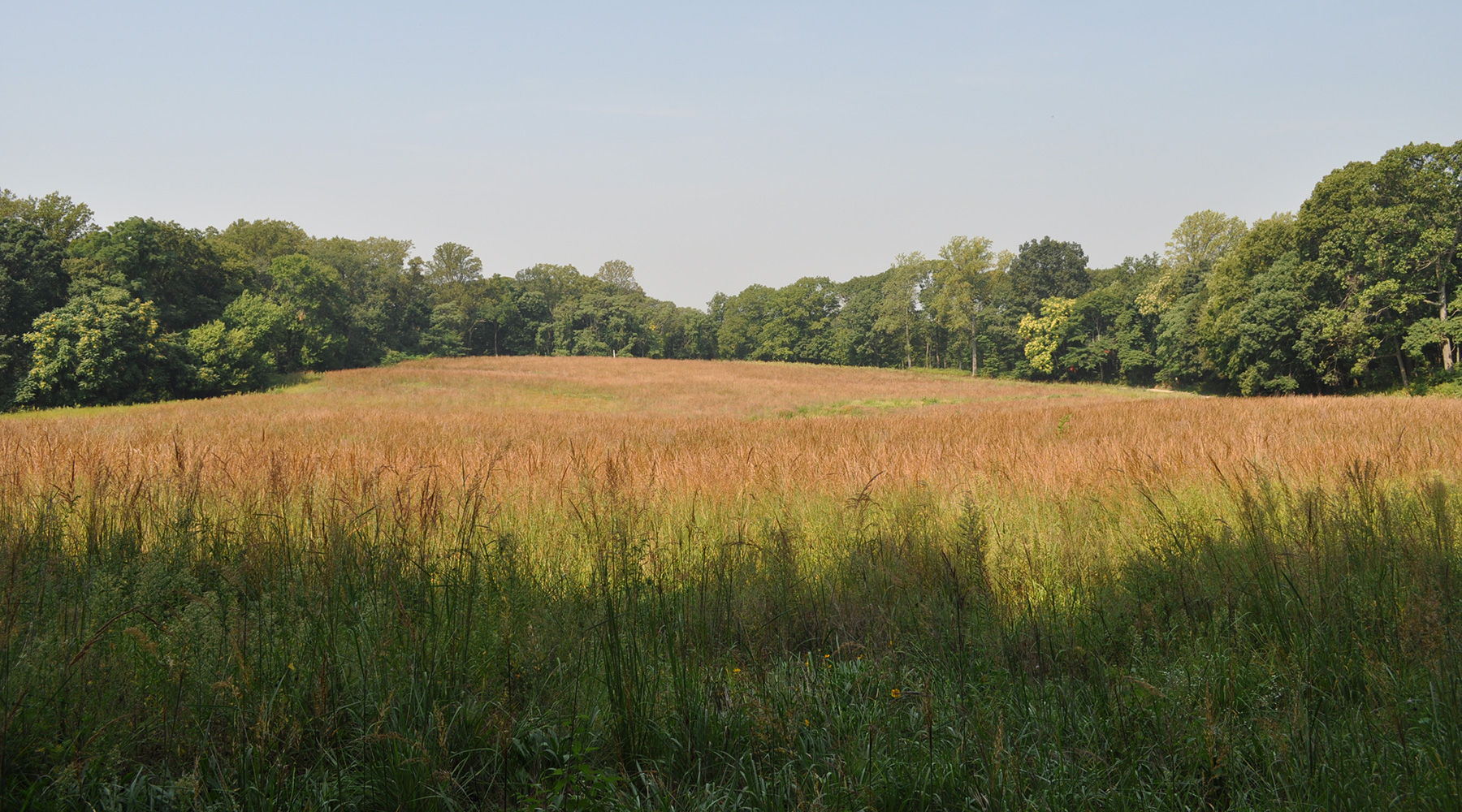 Living with the Bay
The Governor's Office of Storm Recovery's "Living with the Bay" project (LWTB) is a post-Superstorm Sandy effort to reduce flooding sources, restore ecological conditions and improve community resiliency in the watershed of the Mill River in southwest Nassau County. The river, which originates in Hempstead and flows through parts of Lakeview, Rockville Centre, East Rockaway and Bay Park, is the central feature of Hempstead Lake State Park, where it is impounded in several places. The project area also includes the numerous marsh islands at the mouth of the river in the Western Bays.
Seatuck has been engaged on the LWTB project since 2016, conducting wildlife surveys, consulting on ecological proposals and conducted education programs.
After our fish surveys confirmed a remnant run of Alewife migrating into the river we advocated for the inclusion of a fish passage at Rockville Centre's Smith Pond to provide the fish access to upstream freshwater spawning habitat.
We have also conducted extensive seasonal bird surveys of the river corridor and marsh islands. We've documented important migratory, breeding and overwintering habitat throughout the project area and steered LWTB projects away from these important ecological habitats. The bird surveys will continue through 2022 with the data eventually being made available to the public.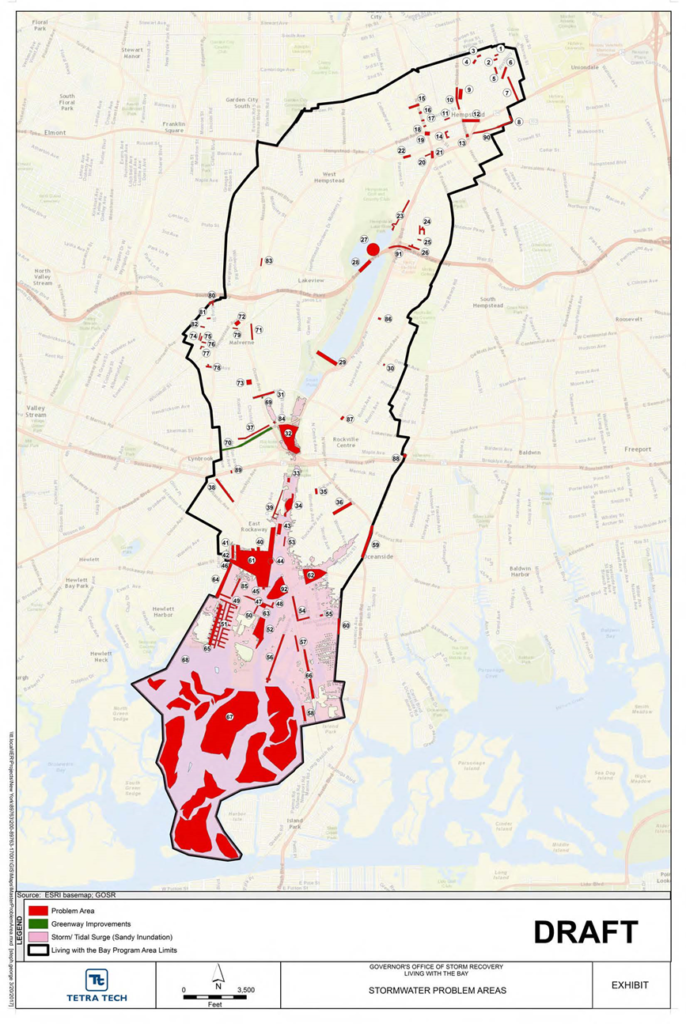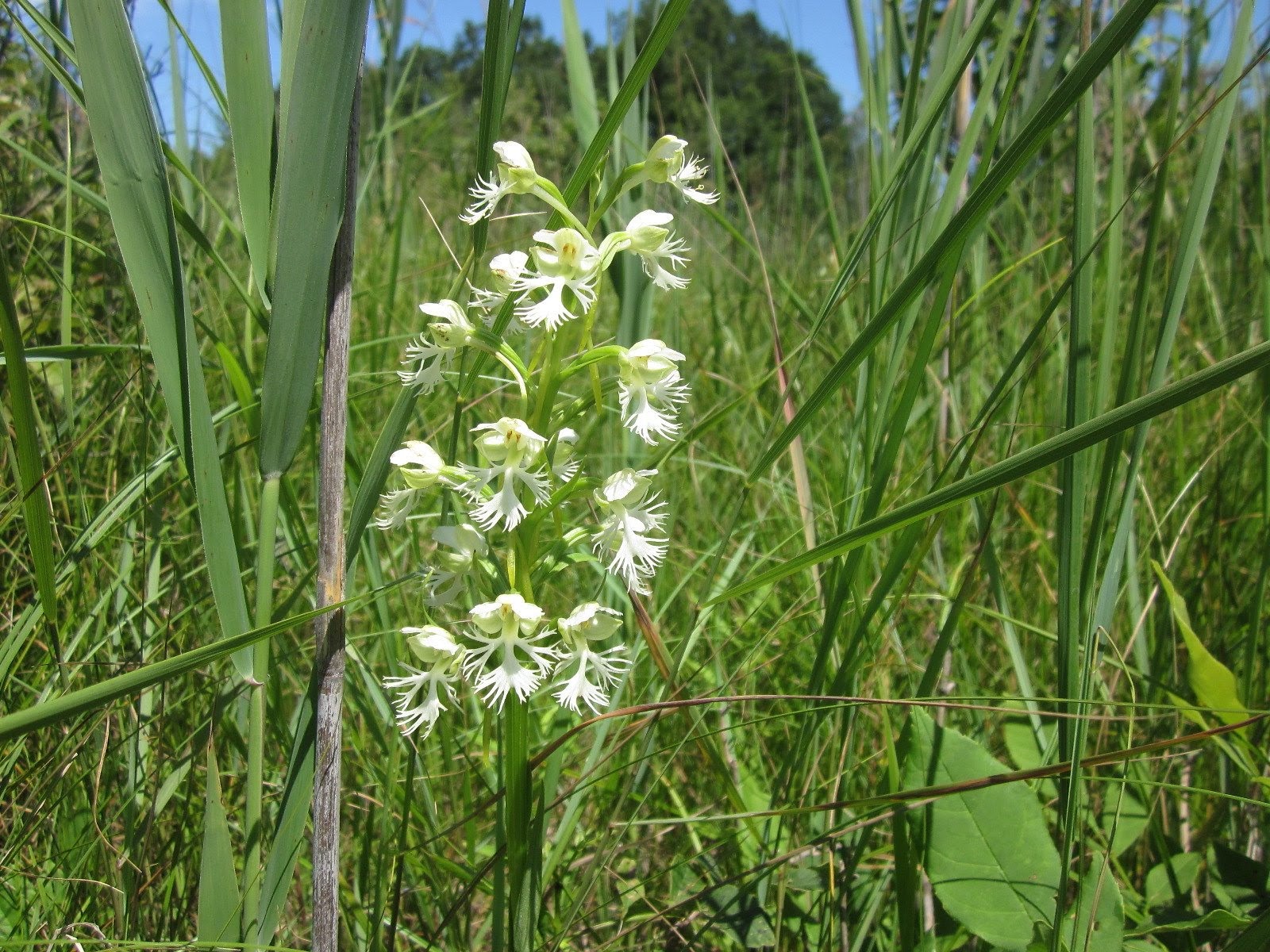 Wildflower Sanctuary
Seatuck is working to safeguard a unique property in Islip that, as a result of historical management strategies, is one of the most botanically rich sites on Long Island. It contains a remarkable diversity and density of rare plant species, including Pixie Moss (Pyxidanthera barbulata), White-fringed Orchids (Platanthera blephariglottis) and Northern Blazing Star (Liatris scariosa var. novae-angliae). Seatuck is working with the owners of the site to develop a management plan to ensure long-term protection for the unique habitat and numerous rare plant species.