Please join the First Baptist Church of Bay Shore, Seatuck Environmental Association and our local partners as we continue to restore the ecological health of the Penataquit Creek. Over the past few years we have worked hard to clean-up the creek, removed harmful invasive plants, perform extensive biological surveys and promote native trout. 
Now, with the help of a NYS Department of Environmental Conservation "Trees for Tribs" grant, we are able to plant native stream-side plants to prevent pollution and erosion. We will also be creating pollinator gardens and meadows to reduce lawn cover. Together we will increase habitat for wildlife, enhance this public space and restore the creek for all to enjoy for years to come.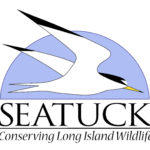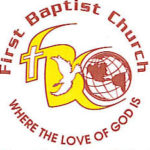 First Baptist Church, 175 Second Avenue, Bay Shore
Questions? Contact Maureen Dunn at 631-581-6908 or mdunn@seatuck.org
Photos from the 9/26/2020 Workday:
Penataquit Planting Days!