The Long Island Coastal Bioblitz is hosted by Seatuck Environmental Association, Long Island Sound Study, Peconic Estuary Partnership, South Shore Estuary Reserve, New York Sea Grant and Long Island Invasive Species Management Area. One of the goals of the island-wide bioblitz is to better understand the ecological community and biodiversity around Long Island's vitally important estuaries.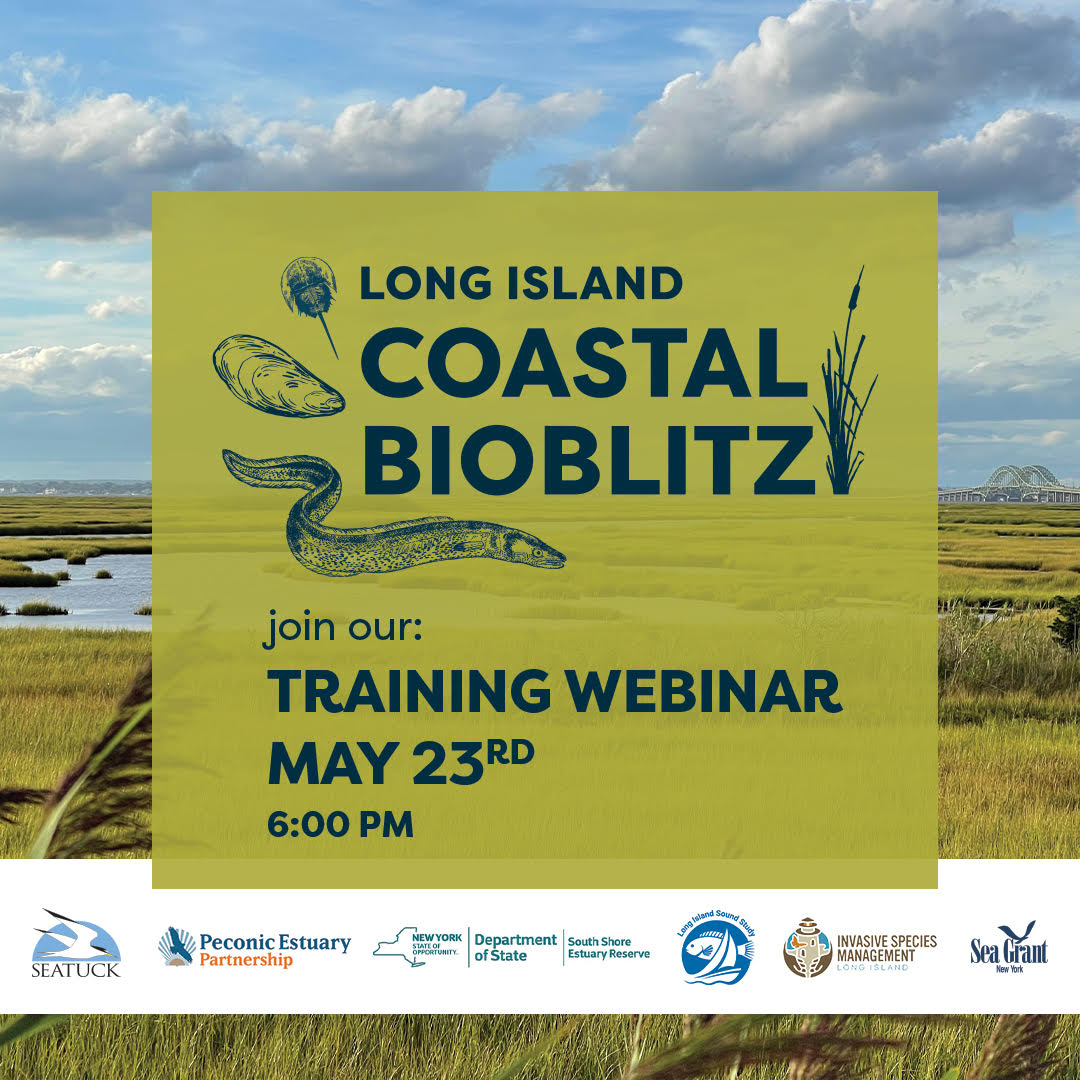 What is a "bioblitz"?
A bioblitz is a community science effort to record as many species as possible within a designated location and time period. Using the free iNaturalist app, you can record all of your observations from birds to plants!
Seatuck, LISS, PEP, SSER, and LIISMA have put together the Long Island Coastal Bioblitz to engage the community in exploring all of Long Island's incredible habitats and the species that inhabit them.
About the LI Coastal Bioblitz
The 2022 Bioblitz will take place from June 4th – 11th! Participants will use the app iNaturalist to log all their observations. You can join the 2022 iNaturalist project page here. 
In 2021, there were over 60 observers that participated in the bioblitz with over 2,800 observations of over 900 species. Some of most observed species included Common Milkweed, Poison Ivy, Great Egret, and Gray Catbird. 
On May 23, 2022 at 6:00PM Seatuck and our partners will host a training webinar to introduce participants to the iNaturalist app and the bioblitz format. Viewing the training webinar is highly recommended before you participate in the bioblitz. You can register for the 2022 webinar here.
If you have any questions, please reach out to ehall@seatuck.org.
**NEW** LI COASTAL BIOBLITZ & INVASIVE SPECIES WEEK EVENTS