Baiting Hollow Fish Passage Project

Request for Proposals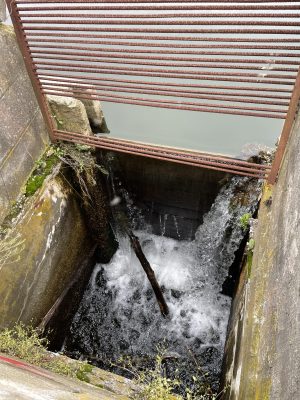 The Baiting Hollow Scout Camp Fish Passage Project will result in a conceptual design of a new water control structure with either a technical or nature-like fishway to allow for river herring and American eel passage. 
The Suffolk County Council, Boy Scouts of America is working with Seatuck Environmental Association, under a Long Island Sound Futures Fund award to manage this fish passage alternatives analysis project. The final project outcome would be a fish passage plan that includes initial site assessment data, the alternatives analysis of a nature-like and engineered fishway, and the conceptual design.
As the fish passage conceptual plan is implemented in the future, it would open approximately 4.0 acres of freshwater lacustrine habitat to migratory species on the North Shore of Long Island. Long Island Sound Study prioritizes reconnecting riverine migratory corridors, as diadromous fish species that rely on these essential corridors to move upstream into freshwater habitat are critically important to the Long Island Sound food web. 
* UPDATED Timeline*
Ad Date: February 10, 2023
Request for Clarification Due By: February 17, 2023

Must be emailed to Seatuck and Save the Sound

Response to Clarification Issued: No later than March 3, 2023
Proposal Due Date: March 24, 2023 by 5:00pm EST time
Tentative Award Selection: April 14, 2023
Contract Award: April 28, 2023
Seatuck Project Completion: October 31, 2023
Save the Sound Project Completion: July 31, 2024