2023 Long Island Natural History Conference
After a three-year hiatus, the Long Island Natural History Conference is set to return in 2023! 
The event is scheduled to be held on Friday, April 28 at the Suffolk County Environmental Center at the historic Scully Estate in Islip.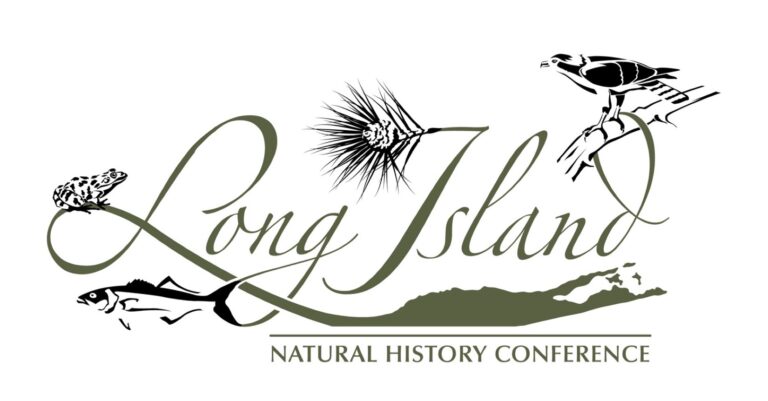 When: Friday, April 28, 2023, 9am-4:30pm
Where: Suffolk County Environmental Center, Scully Estate (550 S. Bay Avenue, Islip, NY 11751)
Fee: $25/individual (sponsorship opportunities available here)
Agenda: The conference will include a combination of full presentations and a series of shorter "conservation updaters."
Meals: Coffee & Tea provided in the morning (please bring your own reusable mug/water bottle). Food Trucks will be on site to purchase lunch.  
Stephane Perreualt-Naturalist, Greentree Foundation
Tracking the movements, behavior and seasonal diet of the Eastern Coyote in Nassau.
Casey Pendergast-Threatened & Endangered Species Biologist, NYSDEC
Long Island's overwintering bats, including the results of a winter diet study here.
Nicole Maher-Senior Coastal Scientist, The Nature Conservancy
Research on the health of Long Island's salt marshes.
Terrence McNamara-Board Member, H. L. Ferguson Museum, Fishers Island
The flora and fauna of Suffolk's far eastern outpost: Fishers Island.
Kevin Job-Fisheries Biologist, CT DEEP Diadromous Fish Restoration Program
An examination into the cause of recent river herring declines despite successful fish passage projects.
Arielle Santos-Conservation Scientist, Seatuck Environmental Association
The Long Island terrestrial mammal survey: how to get involved.
Harrison Tobi-Aquaculture & Shellfish Restoration Specialist/Educator, Cornell Cooperative Ext.
Potential solutions to restore an iconic and commercially important Long Island shellfish species: the scallop.
Thank You To Our Sponsors
Patrons
Group for the East End
PSEG
Sierra Club
Supporters
North Fork Audubon Society
Peconic Land Trust
Save the Sound
Save the Great South Bay
South Shore Audubon Society
Friends
American Littoral Society
Canio's
Center for Environmental Education and Discovery
Coastal Protection Technologies
Coastal Steward Long Island
Coastal Research and Education Society of Long Island
Dropseed Native Landscapes
Four Harbors Audubon Society
Friends of the Long Pond Greenbelt
Friends of Wertheim Wildlife Refuge
Huntington-Oyster Bay Audubon Society
Long Island Greenbelt Trail Conference, Inc.
Long Island Pine Barrens Society
New York Flora Association
North Shore Audubon Society
North Shore Land Alliance
NY Marine Rescue Center
Peconic Bay Keeper
Protozone Interactives
Quogue Wildlife Refuge
The Coalition For Hither Woods, Inc.
South Fork Natural History Museum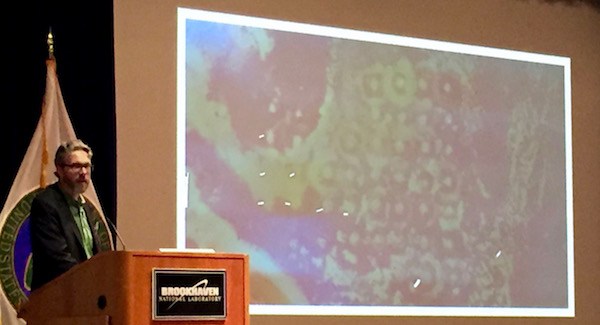 About the LI Natural History Conference
The Long Island Natural History Conference is the largest regional forum for the exchange of information about Long Island's natural history. The annual event brings together Long Island's leading naturalists to exchange current information, identifies research and management needs, and encourages collaborations and a greater region-wide interest in Long Island's natural history.
The Conference was established by the Long Island Nature Organization (LINO) in 2012 to support education and research about the natural history of Long Island. The conference resulted from the vision and dedication of Mike Bottini, Tim Green, John Turner and the late James Monaco.
The conference was founded with the following goals:
Introduce people doing field research, natural resource management, and conservation projects on Long Island
Exchange current information on the natural history of Long Island
Identify research and management needs
Foster friendships and collegial relationships
Encourage a greater region-wide interest in Long Island's natural history.
Seatuck assumed management of the Long Island Natural History Conference following its merger with LINO in 2020.